I'm linking up with
Modern Mrs. Darcy
for this month's quick lit, where I share short and sweet reviews of a few books I've read in the past month. You can also find me over at
Goodreads
if you are interested in other books I've read or reviewed.
"Present Over Perfect"
by Shauna Niequist. I have loved Niequist's writing from the beginning, and this latest collection of essays did not disappoint! She deals with how busyness was wrecking her life--physically, emotionally, and spiritually. Beautifully written and deeply personal, these essays resonated with me. I loved the themes found throughout and it left me thinking about ways I have allowed busyness to wreck my own life. Thought-provoking and wonderful.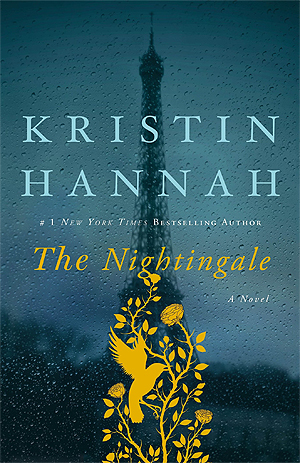 "The Nightingale"
by Kristin Hannah. This novel shares the story of two sisters, Vianne and Isabelle, as they take two very different paths through World War II-stricken France. Vianne keeps up the home front and tries to survive with her daughter as she waits and wonders about the fate of her husband, called up to fight the Nazis. Isabelle throws caution to the wind and risks everything for the Resistance. This was an incredible book that was thoroughly captivating. Highly recommend!
"The Reading Promise"
by Alice Ozma. I picked this book as a result of listening to the
Read Aloud Revival podcast
. When in fourth grade, Alice and her father make a promise for him to read aloud to her every night. Once they reach 100 consecutive nights, they realize they aren't ready to be done, so they decide to continue their nightly ritual. They call it The Streak and it lasts for 3,218 nights. I love the idea of the book and The Streak. The last several chapters are fantastic. Portions of the book felt a bit slow and a little disjointed. It was a decent read and makes me curious to see about starting a Streak with my own kids.