I'm linking up with
Modern Mrs. Darcy
for this month's quick lit, where I share short and sweet reviews of a few books I've read in the past month. You can also find me over at
Goodreads
if you are interested in other books I've read or reviewed.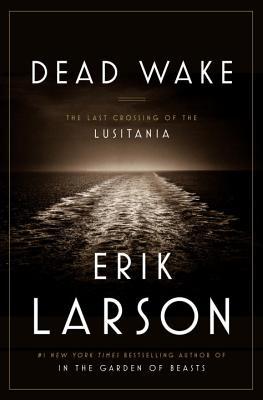 "Dead Wake: The Last Crossing of the
Lusitania
" by Erik Larson. This book was an enthralling look at the events surround the sinking of the
Lusitania
. The narrative writing style made the history of it come alive. It gives a fascinating look at what life was like in a WWI submarine and provides plenty of stories about the different people on the ship, the submarine, and in the government. The end does leave the reader with plenty of questions regarding the sinking, most of which will probably never be answered. A highly engaging read. I definitely recommend this book!
"How To Train Your Dragon" by Cressida Cowell. Our family listened to this audio book while on vacation. It is different than the movie, so keep that in mind before picking this one up. Despite the differences, it was highly engaging and enjoyable to listen to. The narration (by Gerard Doyle) was done well and helped bring the story to life. My kids enjoyed it so much that they have been eager to start listening to the other books in this series as well.
"The Hotel on the Corner of Bitter and Sweet" by Jamie Ford. A split narrative, part told in 1988 and part in WWII years, this novel tells the story of a relationship between a Chinese boy and Japanese girl in Seattle. With the war ramping up, prejudice against all Japanese ramping up, and internment camps looming, this friendship is challenged to the utmost. It's a great story with details about a shameful period in our nation's history.
"The Wingfeather Saga" by Andrew Peterson. These books are re-reads for me, and I've only made it through the first three at this point. The saga follows the Igiby children, Janner, Kalmar, and Leeli, and their adventures as they discover their true identities. The first book, "On the Edge of the Dark Sea of Darkness", starts off a little slow and takes some time to get to the point of the story. Once revealed, the pace picks up and becomes even more engaging. The second and third books, "North or Be Eaten!" and "The Monster in the Hollows" introduce the reader to even more fun and unique characters, plot twists, and cliff hangers. The series as a whole is incredible and I'm eager to get started on the fourth and final book, "The Warden and the Wolf King". I highly recommend this series!