I'm linking up with
Modern Mrs. Darcy
for this month's quick lit, where I share short and sweet reviews of books I've read in the past month.
"Call the Midwife: A Memoir of Birth, Joy, and Hard Times" by Jennifer Worth.
I watched the first three seasons of the show over the course of the last year, but hadn't read the book yet. I love the show, and was pretty excited to finally pick up this memoir. I was not disappointed. Worth shares about her personal experiences as a midwife in London's East End, an area replete with poverty, crime, and overcrowded tenements. It provides a plethora of background information on the nuns she works with, as well as common pregnancy and post-natal practices that were common for that time period. I find that I am now watching the fourth season of the show with greater appreciation and greater depth than before. The only downfall to this book was a section toward the middle with a gratuitous description of prostitution. Otherwise, it was a great book, and I look forward to reading her follow-up book.
"The Set-Apart Woman: God's Invitation to Sacred Living" by Leslie Ludy
.
This book is a call for women to reevaluate their priorities and lives, to examine where Jesus fits in their lives, and make adjustments to put Jesus in His rightful place in our lives. Using biblical truths, personal stories, and practical ideas, Ludy discusses many areas where women can exchange areas of weakness for stronger commitment to Jesus. The message in this book is clear and definitely needed in our day and age.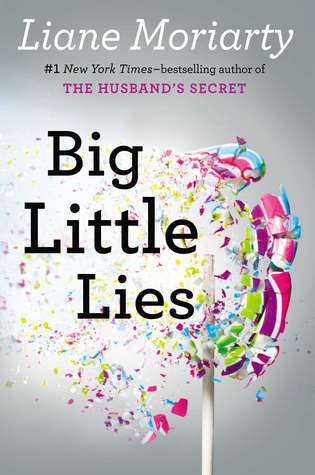 "Big Little Lies" by Liane Moriarty
. This was a great, engaging read. I felt it started off slightly slow, but quickly picked up speed. The characters had a certain depth and appeal to them, which made them completely believable. The elements of the mystery were expertly woven throughout, and left the reader wondering who did it and who is actually dead.
"In the Company of Cheerful Ladies" by Alexander McCall Smith
. This sixth book in "The No. 1 Ladies' Detective Agency" series picks right up where the last one left off. There was less mystery in this novel and a greater focus on both plot and character development. It was an overall thoroughly pleasant, quick read.
"Redemption" by Karen Kingsbury and Gary Smalley
(re-read)
.
It has been several years since I last read this first novel in the Baxter Family series. Kingsbury and Smalley teamed up to write a series of five novels, all focusing on one family, in order to examine key relationship concepts. This book focuses on the idea that love is a decision. A great book with a great relationship reminder woven throughout.
"The Furious Longing of God" by Brennan Manning
. This book has been on my "to-read" list for years. Now that I've finally gotten the chance to read it, I wonder why on earth I waited so long! It's a beautiful book that reinforces the wild, radical love of God for people. Each chapter concludes with a couple of questions for reflection which will help the reader really reflect and internalize the message he puts forth in each chapter. Highly recommend.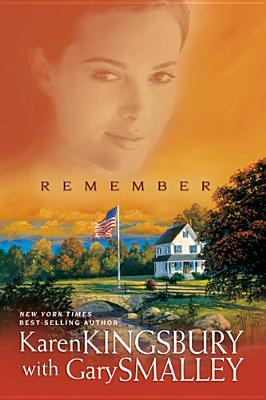 "Remember" by Karen Kingsbury and Gary Smalley
(re-read). This second book in the Baxter Family series focuses primarily on one of the other children in the family, as well as continuing to advance the plot line for the whole family. This book introduces the relationship concept of remembering, how memories play an important role in strengthening relationships. Great relationship encouragement in this novel.