I'm linking up with
Modern Mrs. Darcy
for this month's quick lit, where I share short and sweet reviews of a few books I've read in the past month (or so). You can also find me over at
Goodreads
if you are interested in other books I've read or reviewed.
"Art of Neighboring" by Jay Pathak and Dave Runyon
. This book looks at what it would be like to take Jesus's command to "love thy neighbor" seriously. Chock full of practical ideas on how to engage with your neighbors, this book is an excellent resource for anyone who is looking to engage with their neighbors and neighborhood on a deeper level. The authors share many personal stories of how they have lived this out and how it has transformed their communities. There is a discussion guide at the end of the book that would be perfect for small groups or just personal reflection.
"Killers of the Flower Moon" by David Grann
. I confess, this is one of my favorite reads of the year thus far. I was absolutely blown away by the history in this book that I had never heard before. Absolutely gripping, I read it in three days. During the 1920s, the people of the Osage Indian Nation were the richest per capita in the world due to huge oil reserves on their land. Then they mysteriously began to die under strange circumstances. Anyone who began to investigate the murders also began to be murdered. The newly created FBI took up the case and began to expose a truly horrific plot to systematically get rid of the Osage and claim the land (and money).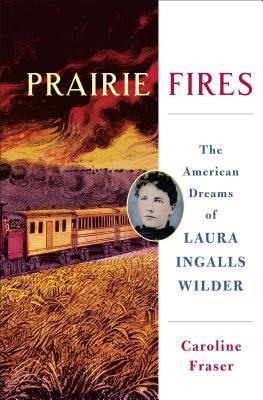 "Prairie Fires" by Caroline Fraser
. Laura Ingalls Wilder is such a staple of American literature and, spending most of my life in Minnesota, her stories helped shape my childhood. I was eager to read this new biography to glean more insights into her life. The first portion of the book builds on her "Little House" series and shares in-depth accounts of life for the Ingalls family during those years. The latter portion of the book highlights Laura's later years and her daughter, Rose Wilder Lane. It was an eye-opening book that illuminated the challenges that faced Laura and her family throughout her life. Highly recommended!