I'm linking up with
Modern Mrs. Darcy
for this month's quick lit, where I share short and sweet reviews of a few books I've read in the past month. You can also find me over at
Goodreads
if you are interested in other books I've read or reviewed.
"7 Women and the Secret of Their Greatness" by Eric Metaxas
. I can't say enough good things about this book. Metaxas tells the story of seven women, including Joan of Arc, Rosa Parks, and Corrie ten Boom. He truly brings these women to life on the page thanks to his conversational story-telling style. I was blown away by how these women allowed themselves to be used of God in incredibly powerful ways. This book, along with his previous book "7 Men", introduces modern readers to stories that need to be told. Men and women alike need to be exposed to these true heroes of the faith, especially in light of our world gone mad.
"For the Love of God: Volume One" by D.A. Carson.
This is a daily devotional following the M'Cheyne reading plan. Over the course of a year, you read the New Testament and Psalms twice and the rest of the Old Testament once. Each day, the reader goes through four chapters of Scripture. In volume one, he selects one of two passages and provides a one-page commentary on that particular passage. In volume two, he chooses from the other pair of passages. This is by far the best devotional I have ever encountered. It's a fabulous way to get beyond fluff and go deeper into Scripture. Carson does an excellent job helping the reader understand the passage at hand and how it fits in God's overall plan. Highly, highly recommend this devotional.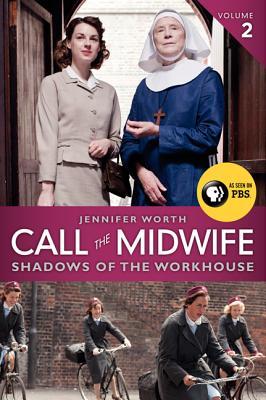 "Call the Midwife: Shadows of the Workhouse" by Jennifer Worth.
Her second memoir, this book didn't really include anything about midwifery. Instead, it was divided into three sections and essentially focused on three separate stories. The first section told the stories of Jane, Peggy, and Frank who all grew up in the workhouse. The descriptions of the conditions for the poor who lived there were disturbing and appalling. The second section contained the story of how Sister Monica Joan was accused of shoplifting and the ensuing consequences of her actions. The final section was the story of Joseph Collett, a elderly man she came in contact with on her community rounds. The entire book had a very different flavor than her first book. Each section reads almost like its own separate mini-book. Enjoyed it, but not as much as the first one.
"For the Love" by Jen Hatmaker.
This is my third dive into a Hatmaker book, and each one keeps getting better. This collection of essays is divided into four separate sections: yourself, your family, people around you, and faith and church. It's hard to describe this book because of the range of topics and voices scattered throughout. Humorous, witty, deep, and thought-provoking are all terms that come to mind. She speaks a lot to wives and mothers, but all women will benefit from the wisdom that shines through her writings. It's truly a fun book to read, yet still manages to challenge you in the process.