I'm linking up with
Modern Mrs. Darcy
this month for "Quick Lit", short and sweet book reviews of what I've been reading lately.
"Like Gold Refined" by Janette Oke is the fourth (and final) book in the "Prairie Legacy" series. The series follows the story of Virginia Simpson, the middle daughter of Belinda (Davis) Simpson. Detailing the adventures of growing up, this final book is a nice conclusion to the series and to the Davis family as a whole. The drama level in this book is heightened, and the faith of this family is tested and taken to new levels. I had read these books years ago, but enjoyed them just as much on a re-read.
"Growing Up Duggar: It's All About Relationships" by Jana, Jill, Jessa, and Jinger Duggar is a personal book from the four oldest Duggar girls, sharing what it was like to grow up in their family. With chapters focusing on relationships with their parents, relationships with their siblings, and relationships with guys, these four girls share how their beliefs and background shape the way they interact with others and the world around them. While this book is definitely geared more for teen and 20-something young women, I enjoyed this personal look from the girls.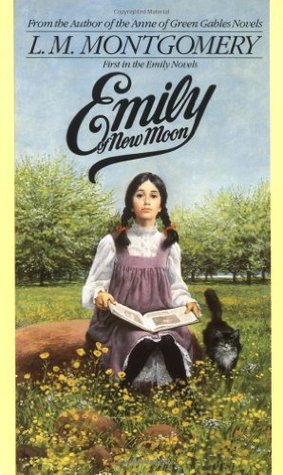 "Emily of New Moon" by L.M. Montgomery. I confess: I have never read the "Emily" series before. I was first introduced to the "Anne" series in high school and fell so much in love with it that none of Montgomery's other books could quite compare. I did start this book once years ago, but put it down because it just wasn't the same. The book did start a bit slowly for me at first, but I was quickly captivated. Emily's adventures, hopes, dreams, and worries drew me in and I fell in love with this novel.
"In Defense of Food: An Eater's Manifesto" by Michael Pollan begins with the premise of "eat food, mostly plants, not too much". He spends the rest of the book unpacking this statement and what modern nutrition science has done to nutrition in general. The first two sections of the book were informative and read like a textbook at times, but the last section of the book contained what I thought was the most interesting and practical pieces of the entire book. It was in that section where he really explored the idea of "eat food, mostly plants, not too much". It was that section that gave me some small ways that I can begin to make changes to my family's diet and helped me develop a better, big-picture idea of where I want our diet to eventually be.
"Emily Climbs" by L.M. Montgomery is the second book of the "Emily" trilogy. In this book, Emily enters high school, leaving New Moon Farm for the first time since her arrival there as a young orphan. The book is mostly set in Shrewsbury and follows Emily and her friends through their high school years. Emily continues her aspirations as a writer and finds limited fame through submitting some of her poetry and stories to magazines. Her friendships with her best friends, Ilse, Perry, and Teddy, continue to deepen, as does her friendship with Dean Priest. This book, for me, was not nearly as enjoyable as the first one. It feels a shade darker, a little more depressing, that the first book. I also found the relationship between Emily and Dean a bit creepy, given the 24-year age difference in them. I'll go on to read the third one just to see how the trilogy concludes. I do hope it improves back to the level of the first book!